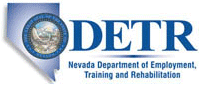 Job Information
Panasonic

Facilities Construction Supervisor (PENA)

in

Sparks

,

Nevada
Facilities Construction Supervisor
Panasonic Energy of North America (PENA) is seeking an experienced Construction Supervisor to lead our accomplished Facilities Construction Management Team. Come help us accelerate the world towards a sustainable future.
Job Summary:
Panasonic is seeking a skilled Construction Management Leader, reporting to the Facilities Engineering and Construction Manager. This professional in the field of construction management will lead a growing team of Project Managers and Project Engineers in the a H igh P erformance C ulture. This role leads the ongoing site improvements and facility expansions of the Gigafactory. This role combines your leadership, construction management experience, business acumen, communications, and passion to extend an organization from a vibrant start-up workplace into a burgeoning lithium ion battery cell industry. Bring your energy, creativity and come build with us.
Essential Duties:
Develop, implement, and update a work plan for the construction management unit, including assignment of projects, establishment of and monitoring of schedules.

Supervise project managers, project engineers and project management staff by assigning tasks and supporting/monitoring compliance with project parameters.

Utilize HPC tools to coach and develop the team with identification and support of growth edges.

Working with planning and design units, oversee the implementation of capital projects, from initial approval through design, bidding, construction, and project close-out.

Maintaining schedules and graphs showing all planning, design and construction activities.

Review and recommend actions to continually improve performance of the team with regard to Safety, Quality, Cost, Delivery, and People.

Develop and implement cost control measures, may include change order evaluation, management and tracking. (Budget & ROI control)

Develop recommendations for program delivery methodologies and implement program according to approved parameters.

Develop and enforce compliance with approved project management procedures including file management protocols, communications, reporting, etc.

Participate in the development of project scopes, costs and schedules for the annual capital improvement plan.

Lead/attend important project management meetings, not limited to the construction phase.

Develop corrective measures where problems occur on projects.

Direct activities of consultant project and program managers.

Direct supervision and/or influence of a department involving responsibility for results in terms of costs, methods and personnel. Responsible for carrying out supervisory/managerial responsibilities in accordance with the organization's policies and applicable laws. Responsibilities include interviewing and hiring of employees; planning, assigning, scheduling, and directing work; appraising performance; rewarding and disciplining employees; addressing complaints and resolving problems.

Performs other job duties as required by manager/supervisor.
Personal Protective Equipment (PPE) Requirements:
To ensure the health and safety in the workplace and for the protection of our employees, wearing PPE is a possibility and may include equipment such as a full Tyvek suit, safety shoes, gloves, safety glasses, face mask, bump cap, and a full hazmat suit that includes a respirator.

Ability to walk or maneuver approximately 3 miles per day in the factory

Willingness to work in a construction environment and wear appropriate PPE

The employee must be able to follow safety requirements and procedure provided by the company and its agents
The foregoing description is not intended and should not be construed to be an exhaustive list of all responsibilities, skills and efforts or work conditions associated with the job. It is intended to be an accurate reflection of the general nature and level of the job.
Qualifications: Requirements - Required and/or Preferred
Education:
Bachelor's degree in construction management, accounting, engineering management, or a related field (or equivalent work experience)
Essential Qualifications:
Minimum of 7 years of experience in a Construction Management role, including having led teams

Industrial/Commercial Construction Experience

Understanding of business and/or construction

Understanding of construction cost estimating, accounting, and cost control

Strong written and verbal communication skills.

Excellent computer skills with proficiency in Microsoft Office.

Knowledge of relevant engineering principles and methods of construction.

Knowledge of building codes and regulations.

Knowledge of construction contracting regulations.

Knowledge of public procurement regulations and procedures.

Ability to lead a team of professionals.

Lean Six Sigma, 5S experience, and continuous process improvement experience
Preferred Qualifications:
High Performance Leadership - Genuineness of character. Servant Leader. Humility and high self-confidence to listen without ego, and advocacy for the important things. Positive energy.

Demonstrated comfort in multi-national environments.

Superb written and spoken communication, including executive-level presentations – but genuine above all. This role is a critical leadership role, with communications affecting a large organization.

Clear prioritization to advance efforts on multiple fronts.

Flexibility – critical for a high-performance environment.

Demonstrated ability to manage multi-million dollar capital improvement projects

Understanding of complex program and project delivery management systems, including differing construction delivery contract types.

Expertise in Microsoft Project and/or Primavera.

Well-organized and detail oriented. Attention to accuracy is critical.

Prepared to work in a fast-paced environment with multiple tasks ongoing at the same time.

Ability and proficiency in collecting, analyzing, and presenting data

Being open to accept challenges and try to overcome them – either individually or collectively

Focus to achieve the organization's goals while developing skills and gaining knowledge

Ability to collaborate with others for building successful projects
About Us:
Panasonic Energy of North America (PENA) is collaborating with Tesla Motors, Inc. in a largescale advanced battery manufacturing facility known as the Gigafactory near Reno, Nevada which is known for its quality of life and expansive outdoor adventures. Panasonic manufactures and supplies cylindrical lithium-ion cells for the world's leading electric vehicle manufacturer, Tesla Motors, Inc. Based on the battery demand from Tesla, the Gigafactory is producing cells which will double the world's current production.
Our mission at PENA is to make the vision of affordable Electric Vehicles a reality by production of the world's safest, highest-quality, and lowest-cost batteries. Through this effort we will create a clean energy society and our products will change society's use of and perceptions of electric power.
In addition to an environment that is as innovative as our products, we offer competitive compensation and benefits. Panasonic is proud to be an Equal Opportunity employer.
Supplemental Information:
Pre-employment drug testing is required. Due to the high volume of responses, we will only be able to respond to candidates of interest. All candidates must have valid authorization to work in the U.S. without restriction. Panasonic Energy of North America does not sponsor applicants for work visas for this position.
All qualified applicants will receive consideration for employment without regard to race, color, religion, gender identity, sex, sexual orientation, national origin, disability status, protected veteran status, and any other characteristic protected by law. All qualified individuals are required to perform the essential functions of the job with or without reasonable accommodation.
Thank you for your interest in Panasonic Energy of North America.