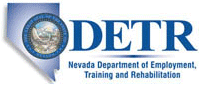 Job Information
Mars

Operator - 8 hour shift- SIGN ON BONUS 1 1

in

Reno

,

Nevada
5 day/8 hour shifts
The Logistics Operator role:
The Logistics Operator role is responsible for ensuring replenishment loads are fulfilled, prepared for shipment and delivered to the appropriate destination in a safe, quality, timely and cost effective manner. This shift based position is the final operation in meeting customer requirements for high quality, damage free, on-time, correctly loaded and accurate (Bill of Lading) deliveries.
Every associate at Mars has the responsibility for the achievement of quality and food safety.
Key Responsibilities:
Load trailers according to loading specifications and in a manner which delivers product on time (arrives when originally expected) and complete (accurate by item and damage free) as measured by our customers and other receiving destinations.

Conduct trailer inspections prior to loading trailers for product shipment and after unloading inbound trailers.

Operate forklift and highlift equipment to move product from the palletizer and within the warehouse to trailers and various other warehouse locations and operate in a manner maintaining required sanitation levels. Repair and recoup damaged goods as accidentally created during product movement and as required. Follow FIFO principles for finished products.

Tag pallets from the palletizer and record production, organize warehouse and all warehouse supplies and materials, supply materials to packaging lines, supply and service palletizer equipment.

Report or take appropriate action when quality checks do not meet set specifications.

Improve operations through individual and group problem solving. Provide leadership in solving problems that disrupts the daily production goals.

Maintain a clean, safe work environment that promotes associate safety and product integrity.

Must know the product "Hold" criteria of all applicable areas.
Other Responsibilities:
Optimize warehouse utilization and transportation costs to ensure least cost method is used while maintaining predetermined inventory and service levels.

Maintain a clean, safe work environment that promotes associate safety and product integrity.

Improve operations through individual and group problem solving and provide leadership in solving problems on the floor and in meetings.

Promote high quality team environment through effective team work and self direction with a positive attitude.

Provide feedback to Shipping Logistics Technician to achieve relevant shipping schedules.

Assist with coordinating outbound finished product to warehouses.

Collect and record data on quality of shipping equipment used to transport finished product.

Retain primary responsibility for coordination of the following:.

Stage materials to minimize damage and maximize easy access to materials.

Obtain and maintain proficiency in job specific business systems such as PRMS, SPEDE, Microsoft Outlook, Microsoft Word, Microsoft Excel systems. Remain current with facility utilized business systems

May have to perform special non-routine tasks associated with corporate requests, projects and tests

Front end loader, skidder, and driving heavy equipment experience preferred