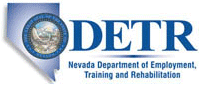 Job Information
Ormat Technologies, Inc.

Mechanical Construction Supervisor

in

Reno

,

Nevada
Headquartered in Reno, Nevada, Ormat is a leading geothermal company and the only vertically integrated company solely engaged in geothermal and recovered energy generation (REG), with the objective of becoming a leading global provider of renewable energy.
This position is responsible for:
Supervision of the construction of geothermal power plants, at the various locations of installation, provide experience in mechanical industrial construction

Development work plan and follow ups on progress during the construction

Review and implement mechanical design drawings and specifications

Project scheduling assistance in and of evaluations for 3rd party contract bid development
ESSENTIAL FUNCTIONS
Manage multiple tasks of high complexity

Supervision of mechanical construction crew, including company employees and subcontractors

Oversee the formal planning, tracking, and reporting

Participate in bid process with contractors and subcontractors, and assist with bid review and assessment

Respond to the operating and construction organization needs

Support corporate state and local permitting and project activities

Responsible for implementation of applicable mechanical and environmental codes and regulations during project execution

Must be able to operate a vehicle in a safe manner, enter and exit vehicle without assistance, remain alert while driving for continuous period of time and read and understand maps

Must be able to work weekends and/or holidays when necessary

Must be able to work overtime as required

Must be able to travel extensively to other locations, including international and rural areas to work on other projects
OTHER RESPONSIBILITIES
Other duties and projects as assigned by management
EDUCATION, EXPERIENCE, AND SKILLS REQUIRED
The ability to understand procedures and instructions specific to the areas of assignment as would be acquired in three to four years of high school

An associate degree in mechanical engineering preferred

Demonstrated experience in construction management

Demonstrated ability to take initiative and be accountable for individual and team results

The ability to motivate self and others to set and achieve high performance standards

Must have the ability to read, write and speak English at a level that will permit the employee to understand and communicate information in a manner that will enable the employee to safely and efficiently perform the job duties

Must be able to use and acquire knowledge of a variety of computer software applications in word processing, spreadsheets, database and presentation

Must be proficient in MS Word, Excel and use of the Internet

Must possess at any time a valid driver's license with a driving record applicable to Ormat's auto insurance carrier
PHYSICAL REQUIREMENTS
The ability to lift 50 pounds periodically

The ability to navigate and work in remote field locations and work outdoors in difficult weather conditions.

The ability to walk, hike, and work on steep, rough terrain for extended periods of time.

The ability to safely operate 4WD light vehicles on highways and off-road.

Must be able to frequently climb ladders, climb to and work off of elevated platforms, ladders and walkways

Protective equipment and fire-retardant clothing must be worn in the performance of some duties

Job requires sitting 50% of the time, standing 50%
All your information will be kept confidential according to EEO guidelines.
Ormat is an equal opportunity employer. All qualified applicants for employment with Ormat will receive consideration for employment without regard to race, sex, age, color, religion, marital status, sexual orientation, gender identity, veteran status, status with regard to public assistance, source of income, national origin, citizenship status, disability, or any protected status.
Ormat Technologies, Inc.