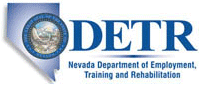 Job Information
City of Reno, NV

Maintenance Helper-Temporary

in

Reno

,

Nevada
Maintenance Helper-Temporary
Print
Subscribe
Class Title
Maintenance Helper-Temporary
Class Code
3716
Salary
$15.00 Hourly
Classification Description Summary
City of Reno – Job Posting
Maintenance Helper - (Temporary-Part-time and Full-time)
THIS POSITION MAY NOT EXCEED 6 MONTHS EMPLOYMENT - (Temporary position without benefits).
The Public Works Department is seeking a maintenance helper to perform a variety of maintenance work including weeding, street maintenance, working in ditches, picking up litter, trimming branches and shrubs, etc...
This position is exempt from the Civil Service System as a temporary assignment.
Essential Functions
Operates a variety of equipment and hand and power tools.
Maintenance and cleaning of assigned areas including weeding, emptying trash, shoveling ditches, etc...
Physical Demands and Working Environment: The conditions herein are representative of those that must be met by an employee to successfully perform the essential functions of this job. Reasonable accommodations may be made to enable individuals with disabilities to perform the essential job functions.
Environment:Outdoor field environment; travel from site to site; exposure to noise, dust, grease, smoke, fumes, noxious odors, solvents, potentially hazardous chemicals, gases, raw sewer, and all types of weather and temperature conditions; exposure to hazardous traffic conditions; may work below ground; work in or around water; work and/or walk on various types of surfaces including slippery or uneven surfaces and rough terrain.
Physical: Primary functions require sufficient physical ability and mobility to work in a field environment; to walk, stand, and sit for prolonged periods of time; to frequently stoop, bend, kneel, crouch, crawl, climb, reach, twist, grasp, and make repetitive hand movement in the performance of daily duties; to lift, carry, push, and/or pull moderate to heavy amounts of weight; to operate assigned equipment and vehicles; and to verbally communicate to exchange information.
Minimum Qualifications
Proper procedures used in the maintenance and cleaning.
Previous experience in general maintenance is desired.
Must possess a valid driver's license.
Must be at least 18 years of age.
Supplemental Information
HOW TO APPLY
Applicants must apply online by visiting the City's website www.reno.gov/jobs.
NOTE: The deadline to submit your application online is Friday, September 29, 2017 by 5:00 p.m. PDT
Questions about the information on this announcement and updates to application information should be directed to Andrena Arreygue at (775) 334-1249.
No Benefits Offered for this position
Subscribe