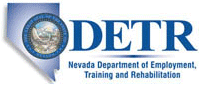 Job Information
Bed Bath & Beyond

GW2- Warehouse Forklift Operator

in

North Las Vegas

,

Nevada
As a Warehouse Associate II and under the supervision of Warehouse Manager, you will provide excellent customer service andoperate lift equipment to fulfil and process orders in a safe and timely manner. Distribution center is focused on quality, safetyand relies on teamwork to accomplish daily tasks.
Operate powered equipment such as a forklift or hydraulic jack lift to transport product

Ensure safety guidelines are being used and proper equipment procedures are followed

Perform functions within several departments companywide

Picking, packing and shipping products and materials

Preparing products for transport, review packing list

Report discrepancies and adjusting errors.

Check to ensure product are damage free

Loading and unloading trailers and other vehicles

Maintains safe and clean work environment by keeping shelves, pallet area, and workstations neat; maintaining clean shipping supply area; complying with procedures, rules, and regulations.

And, any other duties as assigned.
If you need reasonable accommodations to complete the on-line application, please contact the Human Resource Department:
Phone: 1-844-MYHRSC1
Email: myHRSC@bedbath.com
This email address is only to request reasonable accommodation for the application process due to a medical condition. If you do not need a reasonable accommodation for such reason, please use the apply button below to complete an application and upload your resume.
An Equal Opportunity Employer
It is the policy of Bed Bath & Beyond Inc. to recruit, hire, train, promote, transfer and compensate our associates and provide all other conditions of employment including Company sponsored events without regard to race, color, creed, religion, national origin, age, sex, gender identity, genetic information, marital status, lawful alien status, sexual orientation, physical or mental disability, citizenship status, veteran status, employment status or any other basis prohibited by applicable law.
Our mission: We make it easy to feel at home!
Bed Bath & Beyond's culture is customer-centric. Our commitment to customer service is supported by significant investments made to strengthen our Company's foundation for future growth. Today, our eCommerce businesses are rapidly growing to meet our customer's ever evolving needs. We strive to better engage with our customers wherever, whenever, and however they express their life interests, and travel through their life stages.
Bed Bath & Beyond's family of companies have contributed to our evolution. As we continue to expand, differentiating ourselves across all channels, brands, and locations in which we operate, we are better able to serve our customers.
Our brands include:
• Harmon Face Values
• Christmas Tree Shops andThat!
• buybuy BABY
• Cost Plus World Market
• Harbor Linens
• TY Group
• Decorist.com
Today, our 40,000+ associates support over 1,000+ retail locations, "Business-to-Business" operations, and online destinations for products, solutions and services.
We currently operate in the United States, Canada, Mexico and Puerto Rico.
Click Here to See Our Supply Chain Jobs Map