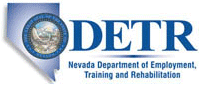 Job Information
State of Nevada

HIGHWAY MAINTENANCE WORKER 1 - BLUE JAY

in

Nevada
HIGHWAY MAINTENANCE WORKER 1
APPROXIMATE ANNUAL SALARY -
$31,403.52 to
$45,142.56
PAY GRADE: 23
For more information on benefit and retirement programs, please see the sections below.
In order to receive consideration, applicants must indicate their availability for any work type, travel, and location requirements listed.
JOB INFORMATION
Work Type: Permanent, full time vacancies as they may occur
in this geographical location.
Department: Transportation (http://www.nevadadot.com/)
Division: District I
Location: Tonopah
Job Class Code:
09.130
RECRUITMENT INFORMATION
Announcement Number: 41921
Open to all qualified persons.
Posted
02/11/2021
Close Date:
02/25/2021
Recruiter:
JON
TERRAZAS
Phone: (775)888-7276
Email: jterrazas@dot.nv.gov
Applications accepted
for another 0 Days 1 Hrs 40 Mins
The Position
Highway Maintenance Workers are certified by the Nevada Department of Transportation (NDOT) to operate a variety of complex or specialized highway maintenance and construction equipment in order to restore and maintain the integrity of roadway surfaces; maintain roadside slopes, shoulders, culverts and ditches to restore drainage and prevent erosion; and repair or replace related roadway appurtenances such as guardrails, markers, guide posts and fences.
Incumbents perform in a trainee capacity and acquire the knowledge, skills and abilities required in this occupation.
Incumbents possess a degree of knowledge and proficiency sufficient to perform advanced-level work and may provide work direction and training to others. This position is located within District I, Blue Jay approximately 64 miles east of Tonopah. Duties include signs, roadside maintenance, summer betterment projects, snow removal, and anti-icing/de-icing as policy requires. This position will assist this 4-person crew in maintaining 117 lane miles of roadway, on US6 and SR375, for the safety of the traveling public. They are responsible for preserving and maintaining their assigned geographical area, snow removal, flooding, accidents and timely response to all emergency call out situations.
Ability to live in a remote area. Blue Jay Maintenance Station is located, 64 miles east of Tonopah, on highway US6. Crew members also respond to emergency situations from traffic control for all incidents, both natural and man-made, to removing debris in the travel lanes or similar unplanned events that require an immediate response to protect the public. When those events occur, maintenance personnel are called out 24 hours a day in order to promptly alleviate or at least warn the driving public of the condition. The hours for this position are subject to change depending on the needs of the appointing authority and may be five 8 hour shifts or four 10 hour shifts. HOUSING IS AVAILABLE to the selected candidate for $50 a month, with a $500 Security Deposit, that is withheld through payroll deduction.
This position will also accept Lateral Transfers.**THIS IS THE ENTRY LEVEL IN THE SERIES AND INCUMBENTS MAY PROGRESS TO THE NEXT LEVEL UPON MEETING THE MINIMUM QUALIFICATIONS, SATISFACTORY PERFORMANCE, AND WITH APPROVAL OF THE APPOINTING AUTHORITY. Women and under-represented groups are encouraged to apply. The State of Nevada is committed to Equal Employment Opportunity/Affirmative Action in recruitment of its employees and does not discriminate on the basis of race, color, national origin, religion or belief, age, disability, sex, sexual orientation, gender identity or expression, pregnancy, domestic partnership, genetic information (GINA), or compensation and/or wages.
To see full Class Specifications visit:
http://hr.nv.gov/Resources/ClassSpecs/Class_Specifications-9_0/
To Qualify:
In order to be qualified, you must meet the following requirements:
Education and Experience (Minimum Qualifications)
One year of general labor or semi-skilled work experience that required the ability and dexterity to operate tools and equipment; OR one year of experience as a Highway Construction Aid in Nevada State service.
Special Notes
In order to meet the needs of specialized disciplines within the highway maintenance field, certified equipment proficiency or specialized skills may be required for Highway Maintenance Worker III's and IV's and will be identified at the time of recruitment.
Special Requirements
A Class A commercial driver's license, including appropriate endorsements will be required within six months of appointment. A valid driver's license is required at the time of application and as a condition of continued employment. Pursuant to NRS 284.4066, this position has been identified as affecting public safety. Persons offered employment in this position must submit to a pre-employment screening for controlled substances. In addition, federal law requires random testing for controlled substances during employment. This position requires an applicant be at least 18 years of age upon application. This position may require working alternate shifts and outside of traditional business hours. The hours for this position are subject to change depending on the needs of the appointing authority and may be five 8-hour shifts or four 10-hour shifts. Tell us how you heard about us!
Additional Position Criteria
This position is located in a remote area 64 miles east of Tonopah on US 6. This position offers state housing availability for $50 a month, with a $500 Security Deposit that is withheld through payroll deduction. Tell us how you heard about this position.
The Examination
Application Evaluation Exam
The exam will consist of an application evaluation. It is essential that applications include detailed information with time frames regarding education and experience. The most qualified applicants will be contacted by the hiring agency for interview. The hiring agency may require specific skills related testing as part of the interviewing process.
INFORMATIONAL LINKS
For more information about state employment, visit the following:
Division of Human Resource Management: http://hr.nv.gov
Public Employees Retirement System: http://www.nvpers.org
Public Employees Benefits Program: http://pebp.state.nv.us
More Benefits Information: http://nvjobs.nv.gov/Applicants/EB
REFER A FRIEND
Help us reach qualified candidates! Refer a friend by clicking here:
Email
Direct Inquiries or Correspondence to:
Division of Human Resource Management Northern Nevada 209 East Musser Street, Room 101 Carson City, Nevada 89701-4204TDD for the Hearing Impaired (800) 326-6868
Division of Human Resource Management Southern Nevada 555 East Washington Avenue, Suite 1400 Las Vegas, Nevada 89101-1046TDD for the Hearing Impaired (800) 326-6868
To begin the application process, click on the Apply button. Click Cancel to return to the previous page.