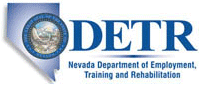 Job Information
DEFTEC

Adversary Air Support Services Project Manager

in

Nellis AFB

,

Nevada
Adversary Air Support Services Project Manager
Jobs

Login

Nellis AFB, NV, USA

Full Time

Health, Dental, Vision, Life & AD&D Insurance, Short- and Long-Term Disability, Paid Time Off, 10 Paid Holidays, Bereavement Leave, 401(k) Plan and more!

Email Me Similar Jobs Email Me This Job
Adversary Air Support Services (AAS) Project Manager
Nellis Air Force Base, NV
What We Can Offer YOU!
Exceptional Company Benefits:
Health, Dental, Vision, Life & AD&D Insurance, Short- and Long-Term Disability, Paid Time Off, 10 Paid Holidays, 401(k) Plan, and more!
POSITION OVERVIEW:
The Adversary Air Support Services Project Manager will provide the 57th Operations Group (57OG) with project management services to support Contract Adversary Air Services on Nellis Air Force Base. The Project Manager will support and complete all schedule, flight operations, and coordination related events in support of the customer to include all deployments.
JOB RESPONSIBILITIES:
Achieve operational objectives by contributing information and recommendations to strategic plans and reviews; preparing and completing action plans; implementing production, productivity, quality, and customer-service standards; resolving problems; completing audits; identifying trends; determining system improvements; implementing change.

Plan and design the program, with the Functional Director and Program Manager, and proactively monitor its progress, resolve issues and initiate appropriate corrective actions.

Manage the program's budget on behalf of the requring activity, monitor expenditures and costs against delivered and realized benefits as the program progresses.

Manage and document all communications with all stakeholders on the AAS SharePoint.

Manage, identify, and document risks to the AAS program as identified by the Program Manager, COR, GFR, Contracting Officer (CO) and/or requiring activity.

Collect all deficiency reports submitted by the COR and track corrective actins.

Provide project management technical and analytical expertise to ensure necessary actions for the management of AAS operations.

Provide project milestones, track progress, and identify necessary future actions to achieve project completion for the Nellis AAS II contracts.

Responsible for the coordination and completion of assigned projects.

Provide minutes for all AAS associated meetings.

Submit Work Order Management System requests for the AAS facilities.

Coordinate all equipment requests for all AAS contractors.

Track and facilitate all AAS Civil Aircraft Landing Permits.

Track and facilitate all Military Flight Releases with the contractors and the Technical Airworthiness Authority.

Facilitate and manage the parking plan with the 57 Operations Support Squadron.

Collect, document, and identify "Lessons Learned" for the AAS program

Maintain AAS File in accordance with Air Force and Department of Defense directives.
Education & Experience
Must be able to demonstrate and communicate through a combination of education and experience.

Minimum of Bachelor's Degree and 3 years experience as a program manager or project manager.

Prefer certification in Project or Program Management.

Minimum of 3 years' experience in Human Systems Integration (HSI) and defense acquisitions.

Prefer a degree in HSI, certification in HSI, or participation in HSI certificate program.

Knowledge of Government regulations, manuals, technical orders, standards and industry putlications related to the discipline required to perform the work on the Task Order.

Ability to set deadlines, assign responsibilities, monitor and summarize progress of projects, organize and manage the technical facets of multi-disciplined project tasks, prepare reports for the Government regarding status of projects.

Knowledge of the administrative programs, principles, concepts policies and funding budgeting issues relating to virtual system operation.

Knowledge of a broad range of operations research analysis techniques and evaluative methods to interpret user requirements.

Knowledge of quality assurance principles, practices, and procedures to include acquisitions planning.

Skill in conducting project/facility management duties with emphasis on analyzing physical requirements for system and support equipment.

Ability to lead teams; originate new ideas, projects and methodologies; and execute projects and/or studies within established financial and/or time constraints.

Ability to develop and utilize appropriate data collection techniques and design, implement and manage contract complianc for a hightly complex multi-mission training operations center.

Working knowledge of basic business financial systems and Microsoft Office suites.

Other Requirements

Active Secret Clearance
This position is contingent upon contract award.
If you require reasonable accommodation in completing an application, interviewing, or otherwise participating in the employee selection process, please direct your inquiries to Pam Clark: pam.clark@deftec.com (256) 715-9901 ext. 708.
COMPANY OVERVIEW:
DEFTEC's goal is to always support mission readiness by providing up-the-stream solutions to the Warfighters to better enable them to respond to evolving threats. Everything we do is designed to PROTECT THE WARFIGHTER. Our company was founded on, and is continuously inspired by, the critical missions that save Warfighters' lives.
DEFTEC Corporation provides equal employment opportunities to all employees and applicants for employment and prohibits discrimination and harassment of any type without regard to race, color, religion, age, sex, gender identity, sexual orientation, pregnancy, national origin, status as a parent, disability (physical or mental), family medical history or genetic information, political affiliation, military service, or other non-merit based factors.