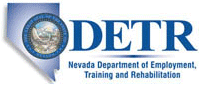 Job Information
ARS

Sheet Metal Fabricator Yes! HVAC

in

Las Vegas

,

Nevada
♦ Reviews detailed drawing to determine cut list before fabricating duct.
♦ Performs layout and makes fittings for add-on-replacement according to specifications.
♦ Cuts and builds ductwork according to order by using metal layout and fabrication equipment.
♦ Cuts insulation to fit metal, as needed for insulation jobs.
♦ Cuts drive connectors and mixing boxes for each job.
♦ Checks to ensure that each job order is accurate and complete.
♦ Loads fabrication jobs on trucks and coordinates any shipping.
♦ Uses excess scrap materials for forming s-locks, drives and hanging straps.
♦ Operates a computer by entering data into the system to burn jobs on the cutting machine.
♦ Operates a forklift to move materials and unload trucks.
♦ May order materials for the department and take receipt of stock. Maintains appropriate inventory control documentation.
♦ Takes incoming telephone orders from the installation crews and builds according to order.
♦ Completes all required documentation on jobs and services to include time and materials.
♦ Provides on-the-job training and support to new employees to include proper machine procedures and simple repairs. May assist in scheduling.
♦ May perform some installation and/or delivery of parts and materials to the job site.
A High School diploma or general education degree (GED) equivalent is preferred with 1-2 years of sheet metal fabrication experience. Related experience and/or advanced training or any equivalent combination of education and experience is desired. An understanding of welding, sheet metal layout, air conditioning and air flow is required. Must be able to obtain and maintain an OSHA Certified Forklift license. A valid state driver's license is required if delivery of parts and materials are assigned.
ARS-Rescue Rooter is an Equal Opportunity Employer AA/EOE/M/F/V/D. In compliance with the Americans with Disabilities Act, ARS-Rescue Rooter may provide reasonable accommodations to qualified individuals with disabilities and encourages both prospective and current employees to discuss potential accommodations with the employer.
Job ID: 2021-21961
Company Name: Yes! Air Conditioning & Plumbing
Post End Date: 4/21/2021