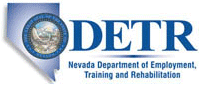 Job Information
Stantec

Project Technical Lead - Civil Conveyance

in

LAS VEGAS

,

Nevada
Project Technical Lead - Civil Conveyance - ( 2000019Y )
Description
At Stantec, we approach every water and natural resource project we undertake—whether at the local, regional, or watershed level— thoughtfully, and execute it with excellence across all project phases. We partner with our clients to design fit-for-purpose solutions that address their communities' unique needs throughout the water infrastructure lifecycle. Our experts lead their fields and guide our work with scientific rigor, an innovative spirit, and a vision for growth. We're a place where you can apply your passion and collaborate with top talent on work that's critical to our clients, our communities, and the industry at large.
Your Opportunity
Stantec is searching for superior candidates with over 15 years of experience in conveyance infrastructure projects, to act as a Project Technical Lead in our Las Vegas, NV office. Joining Stantec's global network of over 600 conveyance engineers, with a reputation as a go-to firm for conveyance services, you will be given the opportunity to grow your career by leading iconic water conveyance projects from first request through construction; shaping our established and talented local team, while being an integral part of Stantec's continued growth in Las Vegas. With $2.6B of capital project planned for Las Vegas, it's a good time to join our Stantec Las Vegas Water team!
Stantec's Las Vegas, conveyance infrastructure projects include potable water distribution and transmission pipelines, reservoirs and pump station; large flood control conveyance pipelines and channels and detention basins; large wastewater gravity sewers and force mains, pump stations and lift stations.
Your Key Responsibilities
DO: Project Delivery
Serve as Project Technical Lead and Engineer of Record for civil/conveyance infrastructure projects with responsibility for reviewing and sealing of projects

Provide technical leadership for projects in Las Vegas and throughout the region, performing a variety of tasks to plan, execute and deliver the completed project

Plan, organize, and manage the production of project deliverables to ensure on time delivery, technical quality and within budget

Support project managers with technical evidenced proposals as project issues arise with clients, contractors, equipment suppliers/vendors or reviewing agencies.

Execute multiple concurrent projects efficiently

Perform hydrologic and hydraulic analyses, design calculations, write engineering reports, and select design criteria.

Conduct alternative analyses (route alignments, pipe size and materials, etc.) to support business case evaluations for project decisions.

Apply industry standards (ASTM, AWWA, ACPA, etc.) as well as client standards and requirements.

Coordinate permits for projects, which may require meetings with clients, contractors, utility companies, and reviewing and permitting governmental agencies.
BUILD: Supervise and Mentor Young Professionals
Mentor developing professionals to guide their career development objectives.

Review team's work and provide technical guidance on design approach and challenges.

Perform on technically complex projects and act as a technical resource by providing guidance to other team members.

Recognize when technical problems develop and initiate guidance for corrective actions

Provide technical support to the Business Center Practice Leader to further the Stantec's civil/conveyance practice

Conduct work in a safe manner and promote health and safety within the office and outside of the office while visiting clients and job sites.
WIN: Support Business Development Activities
Assist the Business Center Practice Leader with developing technical approaches for Statements of Qualifications and Proposals and assist with preparing the technical aspects for project interviews conducted by clients.

Develop positive relationships with clients, earn their confidence and become their trusted adviser

Participate in local and national professional associations including American Public Works Association, Nevada Water Environment Association, Nevada Water Resources Association and American Water Works Association. Actively participate by seeking an officer role in the organization and participating in conferences.
Qualifications
Your Capabilities and Credentials
Leadership:
Skilled leader and team player capable of building relationships both internally and externally

Skilled communicator in both oral and written communications

Skilled at building consensus and cooperation with staff at all skill levels

Skilled at inspiring, motivating and holding team accountable for delivery for innovative design solutions.
Technical Expertise:
Experienced with the use of hydrologic and hydraulic network modeling and design software, which may include AutoCAD Civil3D, InfoWORKS, PondKing, StormCAD, WaterCAD, Biowin, GPS-X, Visual MINTEQ and HADES, in accordance with expertise

Experienced in the design large diameter steel, concrete, HDPE, and fiberglass pipe for water, wastewater and storm water pipelines and related appurtenances.

Experienced in the design of wastewater lift stations and potable water reservoirs and pump stations preferred.

Experienced in the use of NASSCO rating system for performing condition assessment, rehabilitation and replacement of sanitary sewers.
Education and Experience
Bachelor's degree or equivalent in Civil, Mechanical, Chemical, or Civil/Environmental Engineering from an accredited institution.

Master of Science in Civil/Environmental, Mechanical, or Chemical Engineering from an accredited institution preferred.

Licensed Professional Engineer.

Minimum of 15 years of experience in water conveyance design projects.

Or the combination of education and experience to qualify for licensure within one year of hire.
Typical office environment working with computers and sitting at a desk. Field work may include exposure to the elements including inclement weather.
This description is not a comprehensive listing of activities, duties or responsibilities that may be required of the employee and other duties, responsibilities and activities may be assigned or may be changed at any time with or without notice.
Stantec is a place where the best and brightest come to build on each other's talents, do exciting work, and make an impact on the world around us. Join us and redefine your personal best.
Primary Location : United States-Nevada-Las Vegas
Work Locations :
Las Vegas NV
Job : Civil Engineer
Organization : BC-2243 Water-Delivery-US
Employee Status : Regular
Job Level : Individual Contributor
Travel : Yes, 10 % of the Time
Schedule : Full-time
Job Posting : Oct 14, 2020, 12:22:59 PM
Req ID: 2000019Y
Stantec provides equal employment opportunities to all qualified employees and applicants for future and current employment and prohibit discrimination on the grounds of race, color, religion, sex, national origin, age, marital status, genetic information, disability, protected veteran status, sexual orientation, gender identity or gender expression. We prohibit discrimination in decisions concerning recruitment, hiring, referral, promotion, compensation, fringe benefits, job training, terminations or any other condition of employment. Stantec is in compliance with local, state and federal laws and regulations and ensures equitable opportunities in all aspects of employment. EEO including Disability/Protected Veterans
Stantec