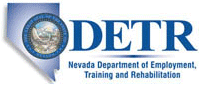 Job Information
Otis Elevator Company

Project Management Intern - Las Vegas, NV

in

LAS VEGAS

,

Nevada
Date Posted:
2020-09-10-07:00
Country:
United States of America
Location:
OT336: SAL - LAS VEGAS, NV 711 Pilot Road, Suite D, LAS VEGAS, NV, 89119 USA
Want to gain hands-on Project Management experience?! Join us as a Project Management Intern in Summer 2021!
Internship opportunities available in California and Las Vegas.
Internships at Otis are rewarding and challenging, providing you with the opportunity to learn, grow, and develop through meaningful projects that drive our business. Our comprehensive internship program will allow you to gain hands-on experience and broaden your project management, communication, and business acumen skills. You'll be immersed in the Otis culture where we collaborate to best serve our customers; and where we empower and inspire each other through support, autonomy and trust.
The elevator industry is constantly growing, and we are looking for individuals to help ensure we capitalize on current market conditions. Our Project Management Interns support our operations team through the management of projects that assist and support growth in our various lines of business—installing new elevators and escalators, and modernizing elevators that have reached their natural life cycle. The projects assigned are related to core branch office functions that are technical, customer focused, result-oriented, and performance driven which will require teamwork, research and problem-solving skills. For example, the interns may be involved in contract review and analysis; project scheduling; budget and cost analysis; material ordering; and progress reporting.
These are full-time, paid summer internships, typically starting in May/June and ranging from 10-12 weeks. Throughout your internship, we provide continuous training and performance feedback to ensure you develop the necessary skills to succeed. Additional career opportunities are available upon conclusion of a successful internship, including placement as a Project Management Trainee/Associate.
EDUCATION / CERTIFICATIONS:
Current student pursuing an undergraduate degree, preferably with a concentration in Engineering, Operations Management, Construction management or Project Management

Rising Seniors and Rising Juniors preferred
EXPERIENCE / QUALIFICATIONS:
Strong technical aptitude

Customer focused and results-driven

Self-motivated with excellent communication, organizational and prioritization skills

Time management skills with the ability to manage simultaneous duties and responsibilities

Ability to work in a highly team-oriented and dynamic environment

Effectively interact and build relationships with internal/external customers of all levels
PREFERRED EXPERIENCE:
Prior project management internship/experience
Otis is the world's largest elevator and escalator manufacturing, installation and service business. We serve customers in over 200 countries and territories around the world and maintain more than 2 million elevators and escalators. We have more than 69,000 employees, including engineers, digital technology experts, sales and functional specialists, as well as factory and field technicians. We are proud to be a global team that continues to rise to the challenges of a fast-moving, high-performance company. Together, the people of Otis are creating new ideas and opportunities by collaborating across time zones, geographies and cultures to better serve our customers. Just imagine where you can take your career!
Otis is An Equal Opportunity/Affirmative Action Employer. All qualified applicants will receive consideration for employment without regard to race, color, religion, sex, sexual orientation, gender identity, national origin, disability or veteran status, age or any other federally protected class.
Privacy Policy and Terms:
Click on this link to read the Policy and Terms
We go to great lengths to hire and develop the best people, and offer a supportive environment where employees are motivated and empowered to perform at their full potential. Today, we continue pushing the boundaries of what's possible to thrive in a taller, faster, smarter world.
Otis Elevator Company