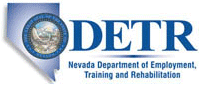 Job Information
Diamond Resorts International

Painter

in

Las Vegas

,

Nevada
_JOB SUMMARY _ Under general supervision, the Painter I performs interior and exterior painting, to include preparing surfaces and affected areas. _ _ _ESSENTIAL JOB FUNCTIONS_ * Completes work orders for interior and exterior painting, using brushes, spray gun or rollers. * Prepares area for painting, such as moving or covering furniture and fixtures, taping, and laying down drop clothes. * Selects premixed paints or mixes own paint. * Inventories paint equipment and supplies. * Stores paint and related chemicals in accordance with the Company safety policies. * Completes all required Company trainings and compliance courses as assigned. * Adheres to Company standards and maintains compliance with all policies and procedures. * Performs other related duties as assigned. _EDUCATION_ * Less than a high school diploma accepted. _EXPERIENCE_ * A minimum of six (6) months of experience in professional painting or related experience required. * No prior supervisory experience required. _SUPERVISORY RESPONSIBILITIES_ * This position does not include any supervisory responsibilities.
_LICENSE & CERTIFICATIONS_ * This position does not require licenses or certifications. _SKILLS & ABILITIES_ This position requires the capability to understand and follow both oral and written directions as well as knowledge and usage of correct business English and office practices. Must be able to communicate effectively with others, analyze and resolve problems, maintain effective working relationships, and interact successfully with internal and external customers.
Specific skills and abilities include, but are not limited to the following: * Excellent customer service skills. * Ability to take initiative and effectively adapt to changes. * Recognizes an emergency situation and takes appropriate action. * Able to establish and maintain a cooperative working relation. * Able to use sound judgment; work independently, with minimal supervision.
Job: *Maintenance
Title: Painter
Location: Nevada-Las Vegas
Requisition ID: PT-0000JF