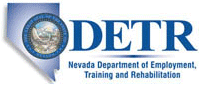 Job Information
ARS

HVAC Install Mechanic Yes! HVAC

in

Las Vegas

,

Nevada
Performs or is capable of performing all four (4) stages of HVAC installations in new construction settings to include marking-out and measurement of HVAC systems, installation of piping and drain lines, duct work preparation and installation, setting HVAC units, wiring, finish and start-up. Applies journeyman level technical skills and a general knowledge of current industry codes, regulations and standards relative to all work to ensure complete, quality installation that meets inspection code.
♦ Reviews blueprints and marks out locations for HVAC systems in new construction. Identifies where air returns will go along with chimney location and bath fans.
♦ Interfaces with builders, contractors, home owners, architects, building inspectors and project managers to identify installation needs before laying out a duct configuration and during installation to receive changes in job requirements.
♦ Measures and determines duct sizing for proper air flow and ensures that proper amounts of duct and fittings are requested for the job. Cuts ductwork, applying site requirements in job preparation.
♦ Installs copper piping and drain lines below slab level, as appropriate.
♦ Installs chimneys and installs flashing on roof. Ensures that flashing is sealed from water leaks.
♦ Cuts holes with saws according to mark outs, as needed, for HVAC installation.
♦ Installs exhausts for baths by running pipe from bath to outside. Sets up return air systems from the main floor upward. Installs hood vents and zone damper systems.
♦ Assembles HVAC units and condensers and places/installs air boxes, registers, thermostats, coils, air handlers, heat pumps, copper line sets and risers in the installation process.
♦ Stretches/lays out ductwork before installation to ensure accuracy in layout. May modify existing space to accommodate new equipment or build unit platform for unit, ensuring that it can carry the weight for the unit and technician.
♦ Reads layout prints and installs duct/flex systems and equipment according to job requirements. Wraps duct with insulation and seals, as needed. Secures duct and places company stickers on installed equipment.
♦ Installs refrigerant lines, fans, appliance vents, smoke detectors, humidifiers and grills. Brazes in freon lines and pressurizes with nitrogen. Evacuates freon out of units, as required.
♦ Tests equipment by releasing charge from unit, starting unit and checking pressures with gauges to ensure proper operation.
♦ Connects copper tubing from indoor unit to outdoor unit by means of high temperature soldering.
♦ Sets drain pans to meet drop flow rates and installs and tests drain lines to ensure proper installation.
♦ Wires the main power line of the unit, ensuring that high and low voltages are secure.
♦ Performs start-up of HVAC systems in new construction to ensure proper operation in heat and cool cycles. Records HVAC data such as model and serial numbers, amperage of heater and compressor and record pressures.
♦ Ensures that all HVAC installations are accurate, serviceable and that materials used and workmanship meet the requirements of applicable technical/safety standards and regulatory codes. Makes any modification needed to ensure proper installation and air balance.
♦ Provides on-the-job training and support to assigned Apprentice Helpers.
A High School diploma or general education degree (GED) is preferred as well as a minimum of two (2) years of electrical/HVAC trades service training or completion of an approved training program. A minimum of 2-4 years of HVAC or new construction experience is also required. Related experience and/or advanced training or any equivalent combination of education and experience may be substituted. EPA certification and advanced knowledge of basic carpentry, gas piping, electricity and air flow is required. A valid driver's license is required. Must possess a working knowledge of local codes and general industry standards.
ARS-Rescue Rooter is an Equal Opportunity Employer AA/EOE/M/F/V/D. In compliance with the Americans with Disabilities Act, ARS-Rescue Rooter may provide reasonable accommodations to qualified individuals with disabilities and encourages both prospective and current employees to discuss potential accommodations with the employer.
Job ID: 2021-21959
Company Name: Yes! Air Conditioning & Plumbing
Post End Date: 4/21/2021