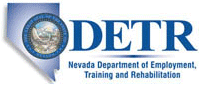 Job Information
Brightline

Estimator/Project Engineer

in

Las Vegas

,

Nevada
Development & Constructio

ESTIM01822
Full-Time
Las Vegas, NV, USA
Description
XpressWest is a multi-billion-dollar, multi-state high-speed railroad construction project that will connect Las Vegas, NV to Victor Valley, CA. This project will consist of four main contracts, California Civil, Nevada Civil, Trackwork and Systems. Other major works will include stations built at each terminus as well as a Maintenance of Way facility. Reporting to the AVP – Contracts & Compliance, the Estimator/Project Engineer will participate in a wide variety of cost-centric duties, such as estimating support for change negotiation and project cost forecasting, and may be asked to transition to the field to support the various project management teams in the implementation of control systems for the project, addressing schedule, cost, risk and document management.
DUTIES AND RESPONSIBILITIES
Develop resource costs such as labor and burden rates, equipment rates, and material cost rates.
Perform quantity takeoff and pricing for civil engineering work including earthwork, drainage, temporary and permanent earth retention, bridges, track, and road construction.
Analyze and validate contractor cost and schedule demands for additional work and other changes under existing construction contracts.
Review and analysis of the contractor's schedule of values and adjustments thereto as a result of approved change orders
Reporting of monthly cost metrics for ongoing projects to senior management
Coordination with project management staff in the implementation, management and reporting of project budget performance
Performing detailed financial forecasting as requested by senior management
Support change management on the project and implementing across all segments of construction.
Support construction projects in maintenance of PCO logs
Develop comprehensive understanding of the form of Construction Contract, particularly with respect to cost and schedule requirements.
Implementing a process for contractor-driven CPM scheduling within each segment and across the program. Evaluation of the initial baseline schedule, monthly updates, re-baselines, recovery schedules and the as-built schedule.
Providing review of Time Impact Analysis ("TIA") submitted by the contractor(s) in support of requests for time adjustments
Review and analysis of claims for adjustment and assistance in defense strategies and responses to such requests
Other Duties as assigned
QUALIFICATIONS
BS in Civil Engineering or Finance or related field
Minimum of 10 years experience in construction of complex multidisciplinary heavy/civil construction projects, with a minimum of 5 years dedicated exclusively to cost estimating.
Prior experience in one or more of the major project disciplines including heavy grading, temporary and permanent earth retention, drainage infrastructure, bridges, track construction and road construction.
Fluency with Microsoft Office software
Fluent with Oracle Primavera P6 CPM scheduling software and Bluebeam
Demonstrated expertise in job cost management and project cost accounting processes
Demonstrated experience in the development and/or analysis of cost and schedule impact claims on major civil construction projects.
Prior experience with HCSS Heavy Bid is required
Demonstrated expertise CPM scheduling for civil construction projects
Prior experience with project a project management platform such as PMWeb, Procore, Prolog, ebuilder, etc.
Heavy/civil construction takeoff and estimating experience
Prior experience estimating track and railroad infrastructure
NOTE: JOB DESCRIPTION IS SUBJECT TO CHANGE BASED ON BUSINESS NECESSITY.
DXE is an Equal Opportunity Employer. In compliance with the Americans with Disabilities Act, DXE will provide reasonable accommodations to qualified individuals with disabilities and encourages both prospective and current employees to discuss potential accommodations with the employer.
Posted: September 14, 2020