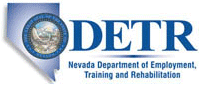 Job Information
ION Media Networks, Inc.

Distribution, Stations, Chief Broadcast Engineer

in

Las Vegas

,

Nevada
The Chief Broadcast Engineer is responsible for the leadership and management of all day-to-day technical, operational and administrative requirements of one of the ION Media Station Group locations. This hands-on individual will manage and maintain all broadcast equipment and systems used in the daily operation of the station as well as any ancillary systems used in the support and troubleshooting of technical issues as they arise. The Chief Broadcast Engineer will also work closely with the Station Engineer/Technician in developing their knowledge and understanding of the various needs of the station as effective back-up support staff.
Manage and maintain all broadcast equipment/systems responsible for daily on-air operation of the station; Use of RF engineering knowledge to maintain and repair all technical equipment in studio and transmitter facilities, satellite downlink/uplink, and microwave transmission systems

Manage and maintain all ancillary systems responsible for supporting the on-air operation, such as HVAC, networking, electrical, and mechanical.

Exercise knowledge of FCC rules and regulations to protect the entity's license.

Proactively engage with necessary third parties to resolve technical issues in an expedited manner as they arise.

Carry-out troubleshooting as needed or escalate to Engineering Support for further diagnosis.

Implement new engineering projects as directed by Regional engineering manager, Station Monitoring, or Engineering Support. Manage project(s) and report status to Regional engineering manager as needed.

24/7 on-call availability to ensure continuous operation of the station.

May be responsible for certain administrative duties related to business and operation transactions.

Coordinate and oversee training program for Station Technicians and Engineers.
Other duties as assigned.
Degree in Engineering (Electrical or Electronic) or a related field and/or a minimum of five (5) years of experience in broadcast station operations or engineering; Bachelor's degree is preferred.

Broadcast Engineering Certification, i.e. FCC license, Society of Broadcast Engineer (SBE) certification would be a plus.

High proficiency with computers to include Microsoft Office Suite.

Excellent verbal and written communications skills.

Strong time management skills in meeting deadlines while maintaining attention to detail.

Ability and willingness to travel throughout the region on an as-needed basis.

Must have a valid driver's license and a clean driving record.

Must have a strong understanding of applicable electrical, computer networking, mechanical, structural, and civil engineering methods.

Must be physically able to bend, lift and, carry up to a maximum of 35lbs., as well as climb on step-stools, ladders, and other necessary equipment.
ID: 2020-1264