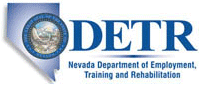 Job Information
Las Vegas Sands Corp.

Director - HVAC Engineering

in

Las Vegas

,

Nevada
Director - HVAC Engineering
Apply now »
Apply now
× Apply for Job
×
×
×
Enter your email to apply
Date: Apr 17, 2021
Location: Las Vegas, Nevada, US
Company: Las Vegas Sands Corp.
Position Overview
The primary responsibility of Director, HVAC Engineering is to ensure HVAC and campus utility installations in Las Vegas Sands Corp. properties are operated optimally and maintained to ensure safe operation. In addition, ensuring that the company is at the forefront of technology to monitor and control best-in-class operational and maintenance standards. All duties are to be performed in accordance with departmental and Las Vegas Sands Corp.'s policies, practices, and procedures.
Essential Duties & Responsibilities
Lead the implementation of new HVAC and support technology in line with company sustainability goals

Collaborate with the local Facilities teams to improve operation of existing HVAC installations

Support implementation of Reliability Centered Maintenance programs

Perform technical assessment of existing installations and create long-term investment strategy

Write high quality descriptions, scope of work, plan and execute technical projects

Work with architects and consultants to create best-in-class technical solutions for the company

Lead commissioning of major HVAC installations during implementation and monitor on a continuous basis.

Review design documents and give input to technical solutions in new properties and major renovations

Drive global and local sustainability projects to achieve cost, schedule, and performance objectives.

Lead technical competency improvement programs across the properties

Drive safety improvement programs

Drive implementation of global technical reporting structure and related KPIs

Drive process efficiencies and ensure best practices are captured and implemented globally

Safety is an essential of this job.

Consistent and regular attendance is an essential function of this job.

Performs other related duties as assigned.
Company Standards of Conduct
All Las Vegas Sands Corp. Team Members are expected to conduct and carry themselves in a professional manner at all times. Team Members are required to observe the Company's standards, work requirements and rules of conduct.
Minimum Qualifications
21 years of age.

Proof of authorization to work in the United States.

Bachelor's Degree in Engineering required, Master's Degree in Engineering preferred

10 years relevant engineering experience required

CEM Certification preferred

Ability to operate in a global organization with operations in numerous countries with varying cultures

Must understand roles and responsibilities of design professionals, contractors and regulating authorities and successfully interact with them.

Ability to travel internationally

Advanced knowledge of applicable design objectives, minimum building code requirements, typical operating conditions, life cycle cost considerations, regional climate design differences, guides and standards such as International Code Council, ASHRAE, USGBC LEED®, BCA Green Mark, etc.

Strong project management and organizational excellence skills

Strong interpersonal skills with the ability to communicate effectively with guests and other Team Members of different backgrounds and levels of experience.

Must be able to work varied shifts, including nights, weekends and holidays.
Physical Requirements
Must be able to:
Physically access all areas of the property and drive areas with or without a reasonable accommodation.

Maintain composure under pressure and consistently meet deadlines with internal and external customers and contacts.

Ability to interact appropriately and effectively with guests, management, other team members, and outside contacts.

Ability for prolonged periods of time to walk, stand, stretch, bend and kneel.

Work in a fast-paced and busy environment.

Work indoors and be exposed to various environmental factors such as, but not limited to, CRT, noise, dust, and cigarette smoke.