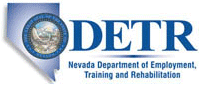 Job Information
Amentum

Carpenter, Maintenance

in

Las Vegas

,

Nevada
Job Summary
Under direct supervision of the Civil Engineering Manager. Maintain all real property structures such as wooden, metal, and mobile type buildings. Perform inside and outside maintenance including carpentry, masonry, plastering, roofing, and painting. Remove and replace damaged glass. Prepare window and door frame surfaces from glass installation. Measure, cut, and install glass and Plexiglas into fitted frames on windows and wooden or metal doors. Apply reflective film to glass surfaces. Install, repair, modify, and open a variety of locking mechanisms found on doors, desks, compartments, mobile equipment, safes, and vaults. Examine locking mechanism and install new unit or disassemble unit and replace worn tumblers, springs, and other parts or repair them by filing, drilling, chiseling, and grinding. Open door locks by moving lock pick in cylinder or open safe lock by listening to lock sounds or by drilling. Manufacture new or duplicate keys, using key cutting machine. Change combination by inserting new or repaired tumblers into lock. Maintain keying systems for buildings.
Essential Job Functions:Accomplish work in compliance with government regulations.Identify material requirement listing for work in government acceptable format.Assist in maintaining shop inventory.Maintain required readings, records, and documentation.Research and identify material.Research and identify material.Operate general purpose vehicles.Operate equipment and machinery related to carpentry/locksmith work.Able to lay out work from blueprints, drawings, models or verbal instructions, using a variety of measuring instruments, making standard shop computations relating to dimensions of work.Ensures quality control of all work performed and the observance of safe work practices and procedures, and adherence to occupational health standards.
Perform related duties as required.
Minimum Requirements
High school diploma or equivalent. Six (6) years' experience in facility management and government civil engineering procedures. Must have the ability to obtain and retain a valid Nevada driver's license. Must have the ability to obtain and retain a security clearance as required by the customer. Ability to read, write and receive written and/or verbal instructions in English. Ability to use good judgment and common sense when performing job functions. Ability to be punctual and possess patience to work under stressful conditions. Proficient in use of automated programs compatible with government systems. Requires rounded training and experience usually acquired through a formal training and experience usually through a formal apprenticeship or equivalent training and experience. Proficient in use of carpenter's hand tools, portable power tools and standard measuring instruments and carpenter shop and locksmith equipment.
Work Environment, Physical Demands, and Mental Demands:
While performing the duties of this job, the employee is regularly required to stand; use hands to finger, handle, or feel; and talk or hear. The employee frequently is required to reach overhead, kneel, climb stairs, climb ladders, griping and wrist torqueing. The employee is occasionally required to sit, climb or balance, and taste or smell. Frequently lifts items weighing 40-45 pounds and occasionally in excess of 75 pounds. The employee is frequently exposed to moving mechanical parts, extreme heat, and vibration. The employee is occasionally exposed to wet and/or humid conditions.
Preferred Qualifications
Local Candidates
Active DoD Security Clearance
EOE including Disability/Protected Veterans. If you are an applicant with a disability that requires a reasonable accommodation to complete any part of the application process, or are limited in the ability—or unable to use—the online application system and need an alternative method for applying, you may contact our Reasonable Accommodation Helpline at 1-888-877-3181 or 301-944-3299 or email itsupport@amentum.com for assistance. In order to address your request, the following information is needed:
LP.SKU-D1.LIST
Upon receipt of this information we will respond to you promptly to obtain more information about your request.
Amentum