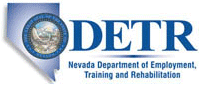 Job Information
FirstService Residential

Building Engineer

in

Las Vegas

,

Nevada
Job Summary
Closely monitors, identifies and communicates problems in every phase of general maintenance of the building(s), including areas of carpentry, electrical work, HVAC, plumbing, mechanical, painting, flooring, patching, general hardware, other minor building repairs and cleanliness. Makes recommendations, performs repairs, replacement maintenance and implements preventative maintenance as established by FirstService Residential procedures and guidelines.
Essential Duties & Responsibilities
The job duties listed are typical examples of the work performed by positions in this job classification. Not all duties assigned to every position are included, nor is it expected that all positions will be assigned every duty
Work with the assigned Community Manager and/or Assistant Manager (if assigned) as an integral part of the management/maintenance team
Provide assigned Community Manager with Budget recommendations pertaining to Routine, Preventative, Emergency, Corrective, and Scheduled/Replacement maintenance
Assist the Board of Directors with their mandate of maintaining the Association in the best interests of the Membership. This includes all contractual and legal obligations
Ensure that the curb appeal of the Community is maintained to the Board's expectations and that all internal and external common areas are free of trash and debris at all times, notating all repairs. Ensure that any graffiti is promptly removed
Dumpster enclosures are kept clean and orderly. Damages to enclosures and or gates/doors are reported to the assigned Community Manager promptly so that corrective action may be taken
Ensure that lighting inspections are performed on a regular basis (as determined by the Board or assigned Community Manager) documenting problem areas and/or fixtures. A lighting log is to be maintained to track frequency of replacements and to identify problematic fixtures or areas that may require an electrician or other specialty trade to correct issue(s). Reports are provided to the assigned Community Manager for review and action
Ensure that inventories for consumables (light bulbs, toilet paper, paper towels, cleaning supplies, etc.) are updated regularly and provided to assigned Community Manager. Issues are followed up in a timely manner and in accordance with the Association policies and procedures
Ensure the associations' asset inventory is maintained and updated as required. Asset Inventory is to be provided to assigned Community Manager for appropriate action(s) and filing
Ensure proper knowledge of Emergency Systems (i.e. Fire Alarm, Fire Sprinkler, Fire Monitoring, Generator) if applicable
Ensure that site maps are complete and updated as required, depicting locations of all water, gas, and electrical shutoffs
Provide input and leadership in planning future maintenance projects, preventative maintenance schedules, and scheduled maintenance as assigned community matures. This includes drafting/revising preventative maintenance schedules, emergency maintenance policies as required
Provide input to assigned Community Manager in resolving maintenance issues between the Board and FirstService Residential
Assist the assigned Community Manager in preparing bid specifications (RFP's), meeting with contractors/vendors, and obtaining bids as applicable
Ensure the satisfaction of the Board with FirstService Residential performance pertaining to maintenance; and promote the positive contributions of maintenance and RMI to the Association. Attend Board meetings as requested by the Board and/or assigned Community Manager
Provide monthly maintenance reports to the assigned Community Manager; and any additional reports as required
Maintain proper dress and hygiene standards in accordance with FirstService Residential policy
Record and evaluate preventive maintenance activity logs. Provide all Maintenance logs to corporate monthly for digital storage
Qualifications
To perform this job successfully, an individual must be able to perform each essential duty satisfactorily. The requirements listed below are representative of the knowledge, skill, and/or ability required. Reasonable accommodations may be made to enable individuals with disabilities to perform the essential functions
Able to read, write and orally communicate clearly in English.
A strong working knowledge of building trades and building maintenance is required.
Very strong inter personal skills are mandatory.
Proficiency and working knowledge of Microsoft Office applications (Word, Excel spreadsheets, and e-mail).
Effective written and verbal communication skills.
Requires basic math skills and an understanding of basic facility maintenance practices and principles. The position also requires the ability to manage multiple priorities (multitask). Must possess the ability to problem solve an array of maintenance issues and provide superior customer service skills, both internally and externally.
Be able to demonstrate the ability to meet customer requirements, often within budgetary or other limitations.
Provide continual evidence of strong maintenance and repair skills in all areas of HVAC, painting, carpentry, plumbing and electrical.
High School Diploma or Equivalent. Related technical education or trade certifications, such as HVAC or Certified Pool Operator is preferred. As well as an understanding of OSHA Regulations.
Physical Requirements & Working Environment
The physical demands described here are representative of those that must be met by an associate to successfully perform the essential functions of this job. Reasonable accommodations may be made to enable individuals with disabilities to perform the essential functions
Must be able to lift 50 lbs, by following appropriate safety procedures.
Work is performed in a variety of environmental conditions, with exposure to outdoor temperatures, weather variations, traffic and equipment noise, equipment vibrations, vehicle and/or chemical fumes, chemicals, machinery and their moving parts and dust.
Work duties may require the ability to stand or walk on hard surfaces for frequent and prolonged periods of time.
Be able to lift, pull and push materials and equipment up to 50 lbs occasionally to complete assigned job tasks.
Climb ladders and work at heights above ground level (maximum of 14 ft on A-frames and 21 ft on extension ladders)
Strong communication, verbal and written, and inter-personal skills.
Reasonable accommodations may be made to enable individuals with disabilities to perform the essential functions. Hours over and above normal office hours will occur, including evenings, holidays, and some weekends. Schedule is subject to change based on business needs.
About Us
FirstService Residential is North America's foremost property management firm. Our dedication, responsiveness and integrity are why thousands of communities across the U.S. and Canada choose FirstService Residential to manage their properties. We have expertise working with complex communities with large budgets and numerous amenities. In addition, we manage commercial associations and mixed-use developments, as well as multi-family and investor-owned rental and REO properties for institutional and private equity clients.
We're all about our associates, and as we continue to grow, we're looking for even more quality people who share our dedication to doing what's right, improving residents' quality of life, building great relationships and truly making a difference for their clients, their colleagues and themselves. Is that you? If so, apply today or join our community and learn more about FirstService Residential.
To learn more about our company and culture, please visit
https://www.fsresidential.com/nevada
Equal Opportunity Employer Minorities/Women/Protected Veterans/Disabled