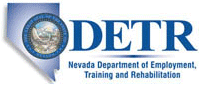 Job Information
Mears Group, Inc.

Backhoe Operator

in

Las Vegas

,

Nevada
We are currently seeking an experienced Backhoe Operator to work Mears Pipeline Construction projects. In this role, you'll join field crews and contribute to the successful completion of underground pipeline projects. Operators work directly under the project foreman and superintendent. Experience working in and around pipelines is a must given the sensitive nature of our work all work is held to the highest quality and safety standards.
Our projects are regulated by federal and state laws which require all employees to successfully pass criminal background checks, MVR, and drug tests (post-employment and random testing).
ESSENTIAL FUNCTIONS:
In this role you would:
Comply with operating safety rules and regulations per OSHA safe practices

Prepare and maintain equipment for safe daily operations (i.e. fuel, grease etc.)

Operates Backhoe for general site preparation, excavation, backfill, and related assignments.

Performs routine inspection and maintenance on equipment and vehicles such as checking oil, water, and tires.

Able to perform safe and clean trench excavation and backfill

Able to set and pull shield shoring in accordance to OSHA safe practices

Able to interact with foreman, superintendents and governing authorities to effectively manage project

May perform laborer duties when required.

Performs miscellaneous job-related duties as assigned
QUALIFICATIONS:
DESIRED QUALIFICATIONS (Education, Experience and Skills):
High school diploma or equivalent

5 years of industry related experience in gas pipeline construction.

Ability to operate heavy equipment.

Knowledge of light and heavy equipment operation and maintenance.

Ability to use hand and power tools applicable to trade.

Knowledge of basic equipment and vehicle inspection and maintenance including tire pressure, checking oil and water levels.

Ability to read, understand, follow, and enforce safety procedures.

Ability to maintain a valid driver's license
WORKING ENVIRONMENT/PHYSICAL DEMANDS:
Work is performed most frequently outdoors in weather conditions that vary from freezing temperatures to heat above 90 degrees, in wet and dry conditions and in rural areas. Work may be performed in confined spaces. Some exposure to odors, gases, dust and dirt may occur. The noise level in the work environment may range from moderate to loud.
Work is heavy and requires exertion of up to 100 pounds of force occasionally and/or up to 50 pounds of force frequently, and/or up to 20 pounds of force constantly to move objects. Lifting and carrying of 10 to 50 pounds frequently is required. Reaching and lifting overhead is frequent. Job requires standing, crawling, climbing, bending, twisting, pushing, pulling and reaching a majority of the time. Performs work on poles at heights of up to 75 feet, normally in awkward positions. May spend long periods of time driving and/or riding in line construction vehicles to reach remote areas of the service territory.