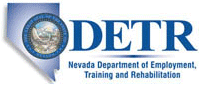 Job Information
DynCorp International LLC.

Contractor Operations Site Manager - Contingent Upon Contract Award

in

FALLON

,

Nevada
Contingent Upon Contract Award
The Contractor Operations Site Manager provides daily oversight of all functional and operational activities in maintenance of facilities, equipment and machinery. Ensures all maintenance functions are conducted in accordance with appropriate safety directives, standard operating procedures, and technical manuals to generate fully mission capable aircraft to support customer requirements.
Principal Accountabilities
Ensures maximum efficient operations of facilities, equipment and machinery through the direction of a technical support staff.

Allocates resources, coordinates the flow of maintenance, and supervises maintenance status reporting.

Reviews training requirements and ensures all branch personnel fulfill training, certification, and recertification requirements.

Develop and maintain preventative maintenance programs

Assign and coordinate the work of maintenance staff and vendors.

Review and implement all mechanical specifications and manuals for current operations.

Coordinate specifications and procurement of capital expenditures.

Responsible for installation of equipment, preventative maintenance, and facility/equipment repair to support manufacturing.

Establish and track progress toward meeting the goals and objectives of process improvement procedures.

Ensure all direct reports and maintenance employees receive job and safety training. Recommend and initiate personnel actions.

Perform other duties as assigned
Knowledge & Skills
In depth knowledge of policies and procedures relating to aircraft safety and training.

Extensive technical knowledge of machinery, facilities and equipment.

Strong mechanical aptitude in order to offer technical direction in all maintenance areas.

Effective leadership and interpersonal skills with the ability to interact effectively with personnel at all organizational levels.
Experience & Education
Bachelor's degree in an associated discipline. Two (2) years experience in related field may be substituted for each year of the four (4) years of college.

15 years of aircraft maintenance experience to include five years in a managerial or supervisory position managing high performance aircraft during high tempo operations.

The Site Manager must understand the mission of the F-5 and be able to coordinate all Contractor resources to achieve the contract objective related to aircraft maintenance.The Site Manager shall possess previous experience in managing a fluctuating workload, military maintenance plans and procedures.
Physical Requirements/Working Environment
Ability to work under pressure and continuously meet deadlines.

Ability to work overnights.
Job: *Project / Program Management
Title: Contractor Operations Site Manager - Contingent Upon Contract Award
Location: UNITED STATES-NEVADA-FALLON
Requisition ID: PR1902185
DynCorp International is an Equal Opportunity Employer of Minorities/Women/Individuals with Disabilities/Protected Veterans. DynCorp International provides reasonable accommodation for qualified individuals in accordance with applicable federal law. The company will provide reasonable accommodation for the known physical or mental limitations of qualified employees and applicants with disabilities unless doing so would impose an undue hardship on the company's operations. Applicants who need a reasonable accommodation during the employment application process should contact 817-224-7459. Please note that only those inquiries concerning a request for reasonable accommodation should call this number.
DynCorp International LLC.